January 27 - March 11
Rustlers of
Rio Bravo
All is not well at the Circle D Wagons Ranch. Sweet and innocent ranch owner Blossom White, her father Larry and faithful ranch hand Quiet Harry are working hard to keep the ranch solvent. Unfortunately, they are plagued by rustler Black Bart Bushwacker posing as their foreman. He is aided in his crimes by his secret partner, Scarlett Vixen. Will no one be able to stop them? Perhaps handsome young stranger Steve Dashing will save the day!
March 24 - May 6
Oleander's
Finest
Edna, Opal and Pearl, The Golden Girls of the Bakersfield fashion world, are the owner's of "Oleander's Finest", the last of the high-end clothing stores catering to a very specific clientele...little old ladies. If they don't get the $50,000 they need to pay off their increasing debt, they'll have to close up shop for good. Trouble starts to brew when the evil Duttenheimer brother's, wanting to break into the Bakersfield fashion elite, arrive with a plan to sabotage the girls and swindle them out of their shop. Will the ladies fall for their evil scheme? Will Opal be able to control her cougarish ways? Will the girls get help from an unsuspecting voice beyond the stage? You'll have to see it to believe it.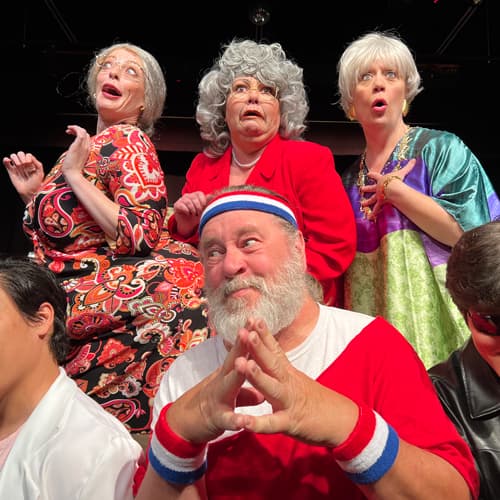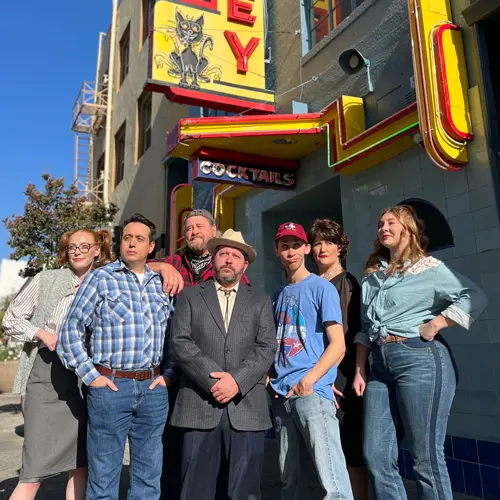 May 20 - July 1
Alley Cat The
Musical
When Bakersfield's historic, "Alley Cat", finds itself on hard times, desperate bartender, Bubba, is searching his brain, trying to come up with a solution to his misery. Unbeknownst to him, his second-in-command, Clyde, has hired long-past-her-prime music super-star (and Bubba's former love-of-a-lifetime), Jolene Taylor, to perform on the Alley Cat stage, in hopes of returning the old watering hole to its former glory. This does not sit well with Bubba and soon all of their old (and brand new) troubles start to bubble up. Making matters worse is evil land developer, Big Boss Teague, who is determined to purchase The Alley Cat and sell off the land to the newly reformed High Speed Rail Commission. Will Jolene's voice return in time to save the bar? Will her and Bubba finally rekindle their romance? Will Big Boss Teague succeed in his evil plans? With a colorful cast of characters and a rip-roaring soundtrack, this is sure to be one the whole family will enjoy.
July 14 - September 9
A Night At The
Padre
It is the night of the grand re-opening of Bakersfield's historic, Padre Hotel. Everything must be perfect. Unfortunately, it is not. The manager of the hotel, Carla Calamity, is pulling her hair out, trying to keep things together, but at every turn, everything is falling apart. World famous lounge singer and cabaret act, Lady Holiday, has arrived to perform for the opening night gala, unfortunately her band and back-up singers have not. World renowned master chef, Wolfgang Pluck has designed a menu worthy of the Gods, unfortunately, the food delivery truck has not arrived. The wait staff and the housekeeping crew are nowhere to be found. Leaving all the pressure to fall on the assistant manager and the lowly bell hop. Could Carla's long, lost high school flame, James Jameson, have something to do with all of these shenigans? There's only one way to find out!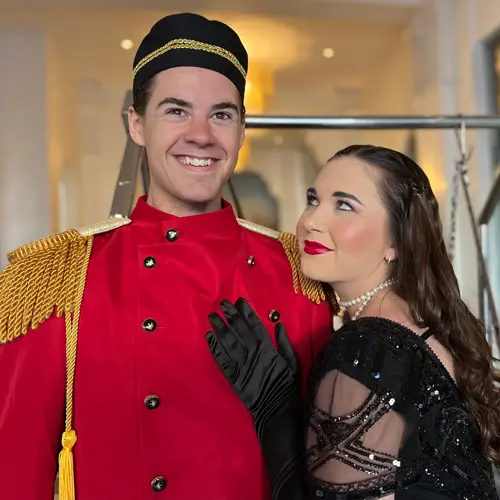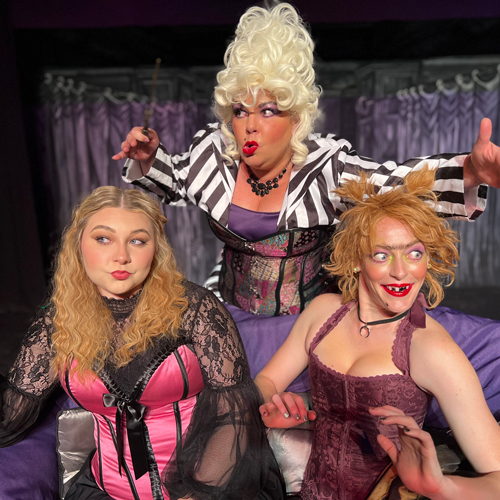 September 22 - November 11
The Witches of
Westchester
The famed "Witches Of Westchester", Broomhilda, Lucretia and Pam, have resided in Bakersfield since it's inception. They are jewels of the community. Some would say they are "good" witches. Only for the fact that their magic never seems to work. But, now, that magic is being put to the test. They must summon every ounce of magic they have and don't have to thwart the evil dealings of Mr. Gilliam, a Fresno native, who is hell bent on swallowing Bakersfield and turning it into, God Forbid, Fresno South!!! Join Col. Thomas Baker as he regales you with a tale as tall as a tumbleweed. Enjoy this little known slice of local history and find out if "The Witches of Westchester" have what it takes to save the day and the town from total annihilation. This brand new muscial comedy melodrama was written and directed by our very own, Michael Prince.
November 24 - December 23
Gaslight Holiday
Extravaganza
Those of you who came to see "How The Elves Saved Christmas" last year, know exactly how much fun the holiday season can be here at the Gaslight Melodrama. This year, we have for you the funny and heart-warming show, "Santa's Angels". Santa must call upon some old friends to help him make sure that Christmas can go off without a hitch. With this being the busiest Christmas the world has ever seen, Santa's gonna need all the help he can get. Maybe even from you! It's a race against "Time" to see if they'll save Christmas for the whole world. This will be followed by one of Warren Dobson's always entertaining holiday vaudeville revues, "Yuletide Surprise". Join us for this Bakersfield family tradition that has been entertaining audiences for almost two decades! Merry Christmas!!!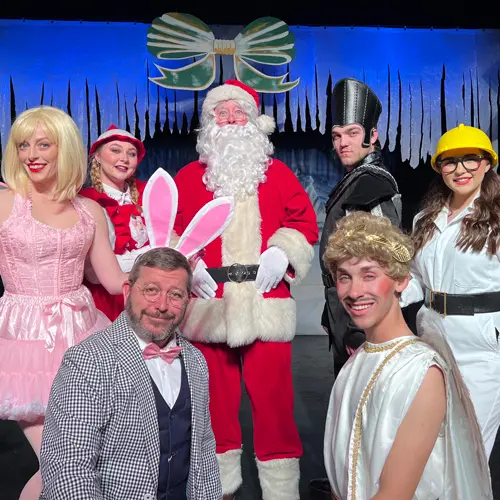 Ready to buy your tickets?
Call our box office at (661) 587-3377 or visit us at 12748 Jomani Drive in Bakersfield, CA.